Electronic Magazines
The Roseville Public Library is offering a new magazine service through Zinio. There are 94 electronic magazines to choose from including Rolling Stone, Cosmopolitan, Forbes ESPN and the Food Network Magazine. The magazines can be read on a computer, mobile device or tablet.
If reading them on an iPad or Android tablet you can download the Zinio app for free. This provides a user-friendly interface that allows the reader to choose a typical magazine layout or text-only view, "bookmark" a page, and make magazine "clippings" that can be saved or emailed.
As an added bonus, these titles do not expire, which means no need to worry about checking it in or late fees. Click here to access the magazine database.
For more information on downloading digital magazines, check out this instruction sheet.
---
Harry Potter Winners
Congratulations to "Two Potter Gals" - Connie and Kayla Compton as they had perfect scores on their puzzle, letter and final answer entries in the Scavanger Hunt during our Harry Potter Party on Friday, November 22nd! They won the complete 8 DVD set of the Harry Potter movies.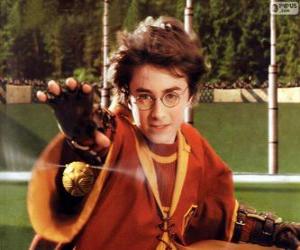 Since there were a total of 11 teams that had perfect scores, we had to draw team numbers to determine our grand prize winner.
Fantastic Job Everyone! Congratulations to the following winning teams:
Team #5 - Madison, Kristen & Morgan - The Flaming Narwals!
Team #6 - Gabby, Noah, Mom, Charlotte & George - Griffindor
Team #7 - Morgan & James - : )
Team #16 - Abigayle & Jennifer
Team #18 - Amy & Michael - Team Weed
Team #24 - Shyanne, Hunter & Al - The Golden Trio
Team #25 - Becky
Team #28 - Amelia & Randi - Pandas
Team #29 - Olivia & Anthony - Hagrid's Hunters!
Team #30 - Sammi
Bertie Bott's Every Flavour Bean Guess Winner:
Katelyn Butler won the Beans with the closest guess of 2,000. There were a total of 1,941 beans in the jar.
Gringott's Wizarding Banking Entry Winner:
Alicia Devers won the two Harry Potter Themed books "Fantastic Beasts and Where to Find Them" & "Quidditch Throughout the Ages"
Harry Potter Costume Contest Winner:
Katelyn Butler won the full 7 book set in the Harry Potter series with her take on Hermoine Granger. Katelyn, an avid Harry Potter fan, has read all the books in the series and watched all the films from start to finish.
Thank you to everyone who came out to help us celebrate Harry Potter's 15th Anniversary!

---
Fine and Fee Price Increase
Effective January 2, 2014 the following fines and fees will increase:
Overdue Fines
Books, Magazines, Books on CD, Playaways and Kits
Current: $ .15 per day
New: $ .25 per day
DVDs, Computer Games, CD-ROMS
Current: $ .50 per day
New: $1.00 per day
Maximum Fines
Current: $5.00
New: $10.00
Deposit Collection Cash Deposits
Current: $10.00
New: $20.00
Photocopying and Printing
Current: $ .10 per page
New: $ .20 per page
Renewals on All Holdable Materials
Current: 3
New: 2
---
What's Happening at the Library??


For in-depth program information, click on the following links:

Adult Programs
Youth Programs
Teen Programs

Click below to register or to receive more information on these programs.
Ages 14 and up
CLOSED - The library will close early at 5:30 PM
Special - Cooking with Kids: Christmas
Friday, December 6 @ 2:00 PM
Register
Library Commission Meeting
Monday, December 9 @ 6:30 PM
Thursday, December 12 @ 5:30 PM

Friends members with membership card can enter at 5:00 PM

"Booked for the Evening" Book Discussion Group
"The Uncommon Reader" by Alan Bennett

Thursday, December 12 @ 6:30 PM
Monday, December 16 @ 6:00 PM

Ages 12-17
Register
Thursday, December 19 @ 5:30 PM

Ages teen to adult
Materials kit: $5.00
CLOSED - Christmas Holiday
Tuesday & Wednesday, December 24 & 25
Special Craft - Woven Lanyard Class
Friday, December 27 @ 2:00 PM
Ages 8 to 17
Register
CLOSED - New Year's Holiday
Tuesday & Wednesday, December 31 & January 1, 2014
---
Health Insurance Marketplace
Starting October 1, 2013, the Health Insurance Marketplace will begin open enrollment. Coverage starts January 1, 2014. The Marketplace website, HealthCare.gov, will be the primary tool for delivering information to Americans about their health coverage options. The Michigan eLibrary has compiled a list of websites that offer more information about the Marketplace and Affordable Care Act. Click here for that list.
To take a look at helpful videos, click the links below:
Application process video - Click here
Enrollment process video - Click here
---
ExpressSOS Connect
The Roseville Public Library is now an access point to the Secretary of State's new online, no-wait program ExpressSOS Connect!
To hear a short YouTube radio ad about this program, click here.
To access the site, go to EXPRESSSOS.COM.
---
Facebook Page
Check out our official Facebook page at:
http://www.facebook.com/RosevillePublicLibraryMI
Want to create a Facebook page of you own? Need help with all the bells and whistles? Click here for a Facebook guide for beginners.
---
OverDrive e-books
Download and check-out best-selling audiobooks, video and music to your pc, Kindle, or mp3 player from OverDrive 24/7! All you need is your library card, pin number, access to the Internet, and the OverDrive software for many e-readers.
How do I start?
Guided Tour of Overdrive
Supported Devices
For step-by-step video help on downloading to mobile devices, click here. For a handy brochure to print out, click here.
eBooks are available for your Kindle at the Roseville Public Library through OverDrive. Check out this link at YouTube for an overview.
For one-on-one help, look for OverDrive training sessions at the library periodically (limited to Roseville residents at this time.)
When you use OverDrive to check out materials for the Kindle through Amazon, your eBook checkout history related to Kindle Book downloads may be stored on Amazon's database. Read the privacy statements on Amazon.com for more information.
---